Graco DuetConnect LX Baby Swing and Bouncer, Manor

Review
Having trouble getting baby to sleep? Do you need some quiet time? The Graco Duet Connect Swing and Bouncer in the pattern Manor just might help! The baby industry has come up with this design in recent years. They've connected swing and bouncers into one. This design has become very popular. You can remove the bouncer from the swinging base itself to make for easy transport so baby can stay close. Having these two toys combined also saves space. Even though babies themselves are very small, their toys and other things can take up a lot of room. This type of baby soother is very nice for people who don't want their house covered in baby equipment.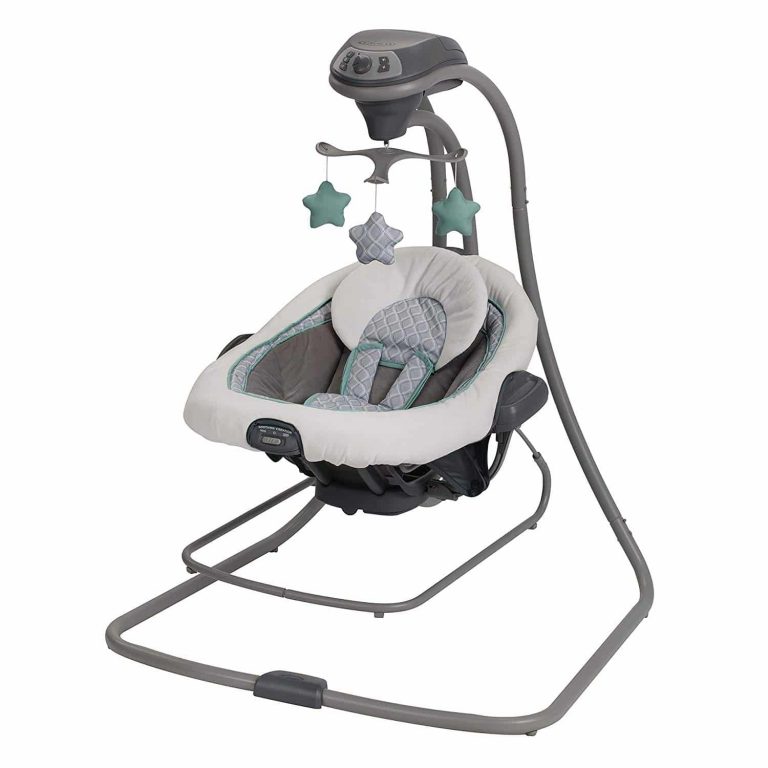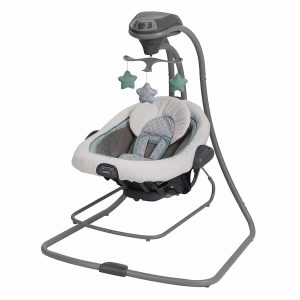 What Other Handy Features Does The Graco Duet Connect Swing And Bouncer Have?
What Age And Weight Limit Is Set On This Swing Bouncer Combo By Graco?
Graco recommends to stay within the 5.5 – 30 pound range. Some babies get to 30 pounds faster than others, but this usually takes right around a year! That's gives quite a long time to use it. There is no recommended height provided by Graco, but most parents can use it at their own discretion. A lot of toys like this down usually have a height requirement because, like in car seats, it doesn't usually hurt baby to have their little feet over the edge.
Pros
This toy has a lot of features for it's reasonable price.
The swing bouncer combo has a charger so that batteries are not a requirement and saves a ton of money and waste.
This toy also includes 5 soothing songs that will help little one go to sleep if they're struggling.
Cons
If you need to use the batteries, they only last 3 hours.
Even though it's a two in one toy, it can still take up quite a bit of room.
Frequently Asked Questions: